The Fall Online Studies Program – New Classes Added!
FALL  SESSION BEGINS 10/9/23 – 11/17/23
Taught by industry professionals, The Kubert School's Online Studies Program presents the student with a six-week intensive designed for them to learn by instruction and critique. The Online Studies program is a great way to hone your skills and knowledge as a cartoonist.
THESE ARE NON-ACCREDITED COURSES.
Evenings from 6:00 pm-7:30 pm ET (unless otherwise noted), once a week.
Each class takes place over six weeks for a total of 6 sessions.
Classes taught through Google Meet and Google Classroom.
Price of $220.
Please email questions to: [email protected]
To Register for the New Online Studies Sessions, click here.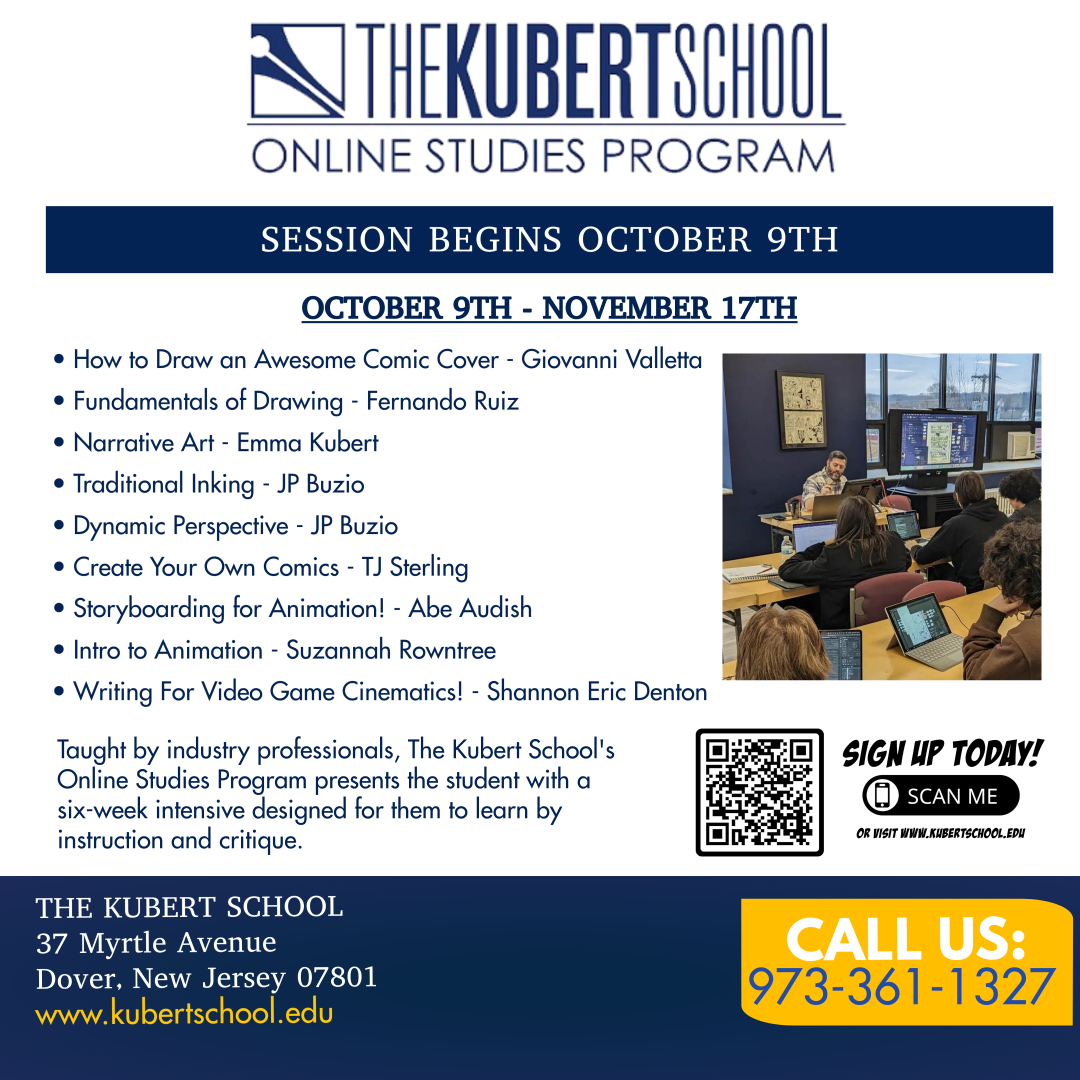 Take a closer look at what awaits you at
The Kubert School